Jakarta-Events!

Log in
Create one free.
Not an account yet? Create one free.

Search events
Latest 10 reviews
1

7.2

Cazbar

02 december

2

6.8

Sushi Tei

20 november

3

4.8

Aphrodite

15 june

4

4.4

Aphrodite

15 june

5

5.8

JCO

13 june

6

6.2

KFC

13 june

7

6.6

Holland Bakery

11 june

8

7

Excelso cafe

11 june

9

3.6

Jaya pub

11 june

10

7

Waroeng Steak and Shake

10 june
Regular events
Total events:
Total review:
Total places
All events from Mixsa
No events found for Mixsa
Special sales Events found for Mixsa
Regular events from Mixsa
No regular events found Mixsa
All adresses from Mixsa in Jakarta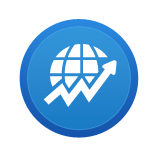 Mixsa is removed from favorites

Add to favorites
nan

Votes 0
The IM Freedom Workshop is a free live internet marketing workshop designed to show you how to build and grow a sustainable and profitable online business in your spare time.The workshop is based on the same principles, methods and techniques that Matt Lloyd, CEO and founder of MOBE (My Own Business Education) has used to generate over $150 Million in revenue online and paid out over $73 Million in affiliate commissions.MOBE has been a leading provider of business educational material through online training, live events, seminars and masterminds.The company provides students with comprehensive instructions; mentoring, coaching and support helping them take action in order to realize their time, location and financial freedom dreams.
www.mixsa.co.uk
Top 5 viewed events
Exhibitions
Events the coming 10 days
no non-recurring events found for Friday 26 February

18 regular events found for Friday

Blood Donoation car is PMI DKI Jakarta's activiti which is held every day. This car scattered in var..... Event detials

Preserving Indonesian Traditional Kite and Organized Annual Jakarta Kite Festival.Let's enjoy the ..... Event detials

Get ready for AMIGOS HEART KIDS! Kids eat Free from Monday - Friday from 10am - 5pm at Amigos Jakart..... Event detials

Relax and Save during Spa Happy Hour, Get 20% discount on all Spa treatments on Monday to Friday at ..... Event detials

PT Debindo-ITE kembali menggelar acara terbesar tahunan untuk material bangunan, INDOBUILDTECH. Hadi..... Event detials

Jakarta Urban Festival " JakUnFest2016 " is an event Complete, grandest and the hottest of events - ..... Event detials

Wanna stuff your face at lunch? For 85,000 Rupiah you can have all you can eat mexican food at Amigo..... Event detials

Monday throug friday, 12 noon - 2.30 pmIt's lunch time!Enjoy our scrumptious lunch buffet while ..... Event detials

Buy1 Get1 free on all house Margaritas. Usually 100k each. So if you "tener ganas de" (crave) an ear..... Event detials

Signiture Cocktails, house pours and domestic beers. 4.00pm-7.00pm Weekdays. Get off work early and ..... Event detials

For your daily special cocktails (for ladies) and beer (for boys)Orange cinnamon martini, strawbe..... Event detials

Clap along with our happy hour together with some of our favorite cocktails from 5pm - 7pmGin Smas..... Event detials

20% discount on beer30% discount on all spirits..... Event detials

2 hours of buy 1 get 1 on draft beers at JJ Royal in both Lotte Shopping Avenue and Senayan City Mal..... Event detials

Learn with Luisa!Improve your salsa skills and impress your friends!Every Tuesday & Friday7:00..... Event detials

Cowboys are offering 2 for 1 cocktails on Friday nights between 20.00pm-22.00pm. Now you know where ..... Event detials
We daily collect the newest events & accommodations for you from all your favorite places in Jakarta like Anza,Kokua reflexologi,
Wilshire,Amuz, Now you will always be up to date of all events & accommodations and take advantage of all the promotions. With jakarta-events.com you'll never miss any event and always get beneficial in your spendings.
Advertising?
For FREE! you can add events on our website. Register
here
and click on the link : "place events" to put your events and wait for approval.